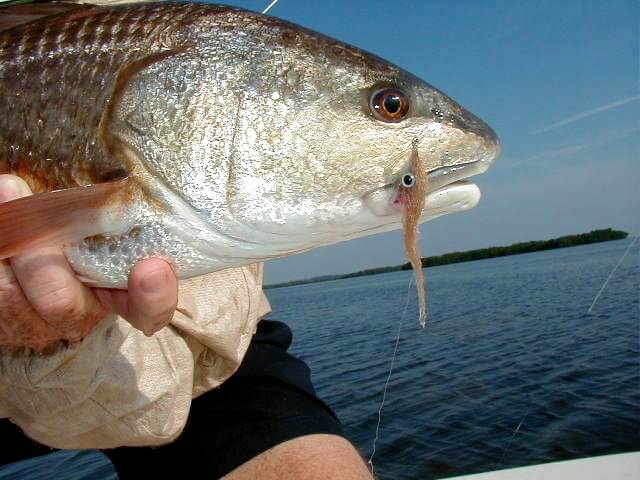 Fishing in the back country of Southwest Florida has a number of problems you encounter. Mangroves, oyster bars, shallow water, storms and even some tough fish. So, whenever you're lucky enough to get one of our swimming trophies, like a Snook, Redfish, Trout or Tarpon on the line the last thing you want to fail (because of lack of knowledge) is the knots used to secure your tackle.
I've been a student of knots for years. Trying probably every knots know to man and alien also. I had so many knots I used, depending on what line size, rod, lure, bait, leader and so on and so on. I sometimes had to look at cheat notes to remember the correct way of tying I had so many.
Then one day a light came from above and said "KISS". Keep it simple STUPID. I knew it was talking to me. So after that, I picked to most versatile and strongest knots I had experimented on and used only those and to this day, I basically use only three (3) knots when I'm out fishing no matter what the circumstances are.
1. On the main line I tie a "bimini twist" (I use the easier version taught to me by Dave Westra from Lehr's Fishing Tackle).
2. Then the main line to the leader, I use the "no name knot" or the "Yucatan Knot".
3. Finally to the hook or lure, I use the "non-slip loop knot".
I find that these three knots will do the job for almost all applications while you're chasing fish on your own or on a fishing charter in Florida and always remember, "the key to happiness is fishing the flats with Capt Blake"!
Tight Lines!
Capt. Blake
Captain Blake Matherly is a full time Spin and Fly Fishing guide. Captain Blake holds a United States Coast Guard 50 Ton Master License. Your Captain is fully insured and supplies a Florida Fishing License for all clients. He is a member of numerous Pro Guide programs including, G Loomis, Temple Fork, DOA Fishing Lures, Bauer Fly Reels, Power Pole, Calusa Cast Nets, Patagonia, and Columbia.